About our H&W Produce Calgary Store
Your Locally Owned, Community-Driven, Fruit and Vegetable Store!
H&W Produce Calgary is our newest location and our first store in Calgary.
Managed by Vaughn Smith, this location is in the convenient north east area of Horizon. Vaughn is an experience produce buyer and will ensure top quality produce at an excellent price.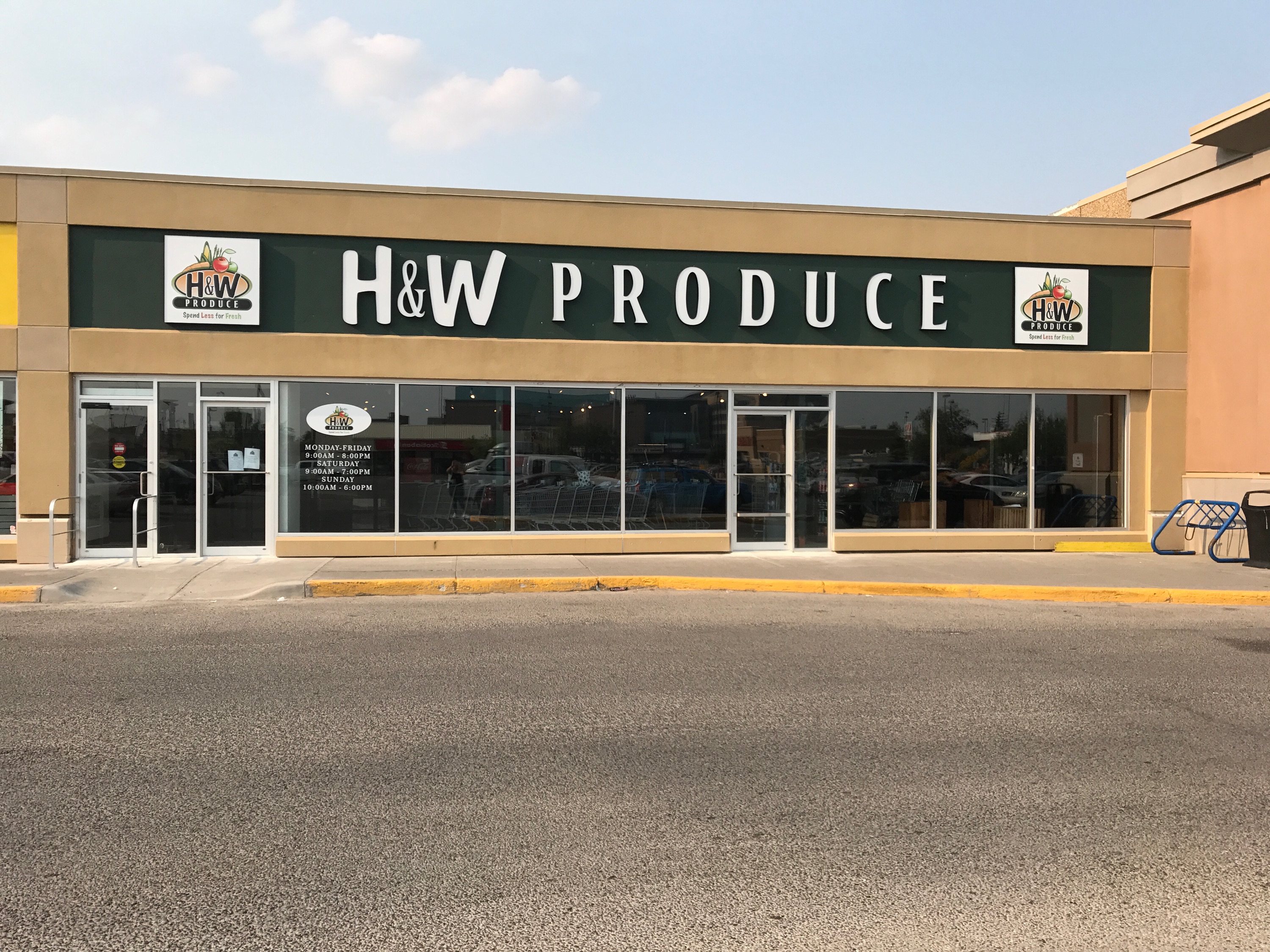 H&W Produce Calgary
Unit 441-3508 32 Ave N.E.
Calgary, AB Canada T1Y-6J2
(403) 291-3232
Hours of Operation
Monday: 9am-8pm
Tuesday: 9am-8pm
Wednesday: 9am-8pm
Thursday: 9am-8pm
Friday: 9am-8pm
Saturday: 9am-7pm
Sunday: 10am-6pm